Holiday Reading List 2015 |GRAPHIC BOOKS|
As the year comes to a close, take a few moments to peruse our selections of notable books from the second half of 2015. With a range of titles from children's books and graphic novels to classic poetry and uproarious fiction, there's something on this list for everyone on yours.
Check out our fiction list here, as well as the selections for children's books, poetry, and nonfiction.
GRAPHIC BOOKS
Guy Desisle, The Owner's Manual to Terrible Parenting |Drawn and Quarterly|
Desisle illustrates the nuances of parenting through a series of vignettes that situate the reader in the front seat of the car during a chorus of "Are we there yet?" and other experiences in this hilarious and cheeky comic strip.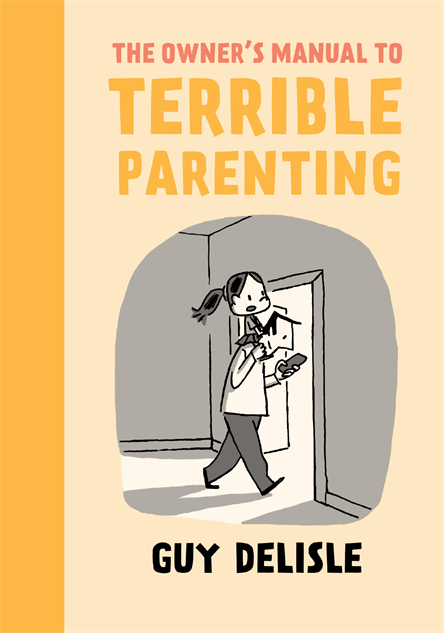 Emmanuel Moynot and Irène Némirovsky, Suite Francaise: Storm in June | Arsenal Pulp Press | Translated by David Homel
A stirring graphic adaptation of Irène Némirovsky's unforgettable book. Moynot illustrates the chaos of France as it plunges into the German occupation of 1940 and the movement from civil life to the intense, raw desire to survive at any cost.
Joann Sfar, Pascin | Uncivilized Books | Translated by Edward Gauvin
An illustrated biography of the noted modernist painter in all of his bohemian glory. Instead of dwelling on the art criticism of many, Sfar instead chooses to dive head-first into Pascin's personal life and celebrate all things corporeal.
Nicolas Wild, Thus Zarathustra Fell Silent | Restless Books | Translated by Edward Gauvin
A brilliantly original graphic novel that takes on the history of Zoroastrianism, one of the oldest monotheistic religions of the world. Wild's witty observations and clever illustrations ease the reader into a long and fascinating history.
Serge Le Tendre and Régis Loisel, The Quest For The Time Bird | Titan Comics |
For a bit of fantasy, check out this graphic tale of adventure and mysticism. An evil god sets out to cover the world in evil and monsters while a marauding pair of heroes journey to find the only thing that can save them: the mythical Time Bird.
Don't forget our fiction list here, as well as the selections for children's books, poetry, and nonfiction.
Comments are moderated and generally will be posted if they are on-topic and not abusive.