The MFA French Film Festival only one month away! The most popular French Film Festival comes back to Boston for a summer of great cinema and amusements.
Highlights from this year's lineup include the opening night film Divorce, French Style, a razor-sharp comedy screened outdoors on the MFA lawn; Slack Bay, a pitch-black comedy starring Juliette Binoche; and The Odyssey, a sun-drenched biopic about oceanographer Jacques Cousteau starring Audrey Tautou and Pierre Niney. Throughout the summer, the MFA will screen 17 feature-length films and showcases the diversity of contemporary French cinema.
Tickets go on sale on June 22th.
The programm includes: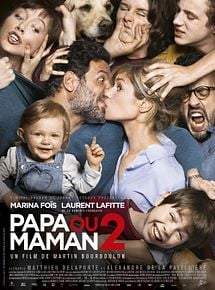 Opening Night: Divorce French Style (Papa ou maman 2)
Thursday, July 13, 8:00 pm – free screening on the Museum's Huntington Avenue lawn
Friday, July 21, 8:00 pm
In this sharp-witted comedy, Laurent Lafitte (Elle) and Marina Foïs (Polisse) star as a pair of hotheaded exspouses who live in adjacent houses, split time with the children, and have a civil (if cynical) relationship. This tenuous truce unravels fast when both exes get involved with hot new partners, provoking each other's insanely competitive natures. Stuffed with brilliant banter and absurd situations, Divorce French Style is nonstop fun from début to fin.
Slack Bay (Ma loute) 
Thursday, July 27, 5:30 pm
Friday, July 28, 8:00 pm
In the summer of 1910, the bourgeois and eccentric Van Peteghem family have settled in for the season at their cliff-top villa overlooking the picturesque Slack Bay. Their leisurely routine of sunbathing and seaside constitutionals is soon interrupted by the arrival of two bumbling inspectors examining a string of missing tourists. As the macabre mysteries mount and love blossoms between one of the Van Peteghem children and the son of a local fisherman, life on Slack Bay becomes both magical and gruesome—but the brilliant slapstick never stops.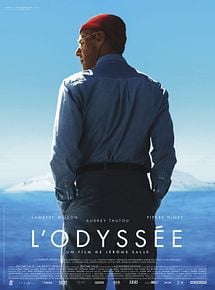 Closing Night: The Odyssey (L'Odyssée) 
Sunday, July 30, 7:00 pm
Jérôme Salle's biopic takes a clear-eyed look at the famed explorer Jacques Cousteau, admiring his ambition while probing the darker side of his obsessive nature. Not only did Cousteau make waves with his pioneering research on underwater breathing devices, marine conservation, and sea life of all kinds, but he captured his adventures in a series of beautifully-produced documentaries. Cousteau sparked the imaginations of thousands of people in France and beyond, turning them on to the thrills of exploring the undersea world.
All films screen on DCP and are in French with English subtitles unless otherwise noted.
Tickets may be purchased starting on June 22 at mfa.org/film, by calling the MFA Ticketing Line at 800.440.6975, or in person at any MFA ticket desk.
$9 for members, $11 nonmembers.
The program is coordinated by Carter Long, Katharine Stone White Curator of Film and Video; Katherine Irving; and Alexis Weinrich.
The Boston French Film Festival is co-presented with the Cultural Services Office of the French Consulate in Boston.