88th ACADEMY AWARDS ANNOUNCES CHEZ MOI AND AVE MARIA AS SHORTS FINALISTS
The Academy of Motion Picture Arts and Sciences today announced that ten (10) animated short films and ten (10) live action short films will advance in the voting process for the 88th Academy Awards. Among these 20 films, 
Chez Moi (My Home), Phuong Mai Nguyen, director and
"Ave Maria," with Basil Khalil, director, and Eric Dupont, producer (Incognito Films). 
The 88th Academy Awards nominations will be announced live on Thursday, January 14, 2016, at 5:30 a.m. PT at the Academy's Samuel Goldwyn Theater in Beverly Hills.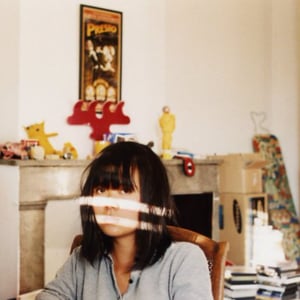 Written by Phuong Mai Nguyen, Patricia Valeix
Directed by Phuong Mai Nguyen
With Orso Camus 
Synopsis: Hugo's mother is back home. The day after, when Hugo wakes up, he finds black feathers all over his house. 
AVE MARIA
Written by 
Basil Khalil, Daniel Yáñez Khalil
With 
Huda Al Imam, Ruth Farhi, Maya Koren
The silent routine of 5 Nuns living in the West Bank wilderness is disturbed when an Israeli settler family breaks down right outside the convent just as the Sabbath comes into effect.
Comments are moderated and generally will be posted if they are on-topic and not abusive.
MORE IN FILM, TV &
NEW MEDIA
event
October 1 & 2, 2016
Elinor Bunin Munroe Film Center
144 W 65th St
New York, NY 10133
event
October 13 - 28, 2016
Columbia Maison Française (East Gallery, Buell Hall)
515 W 116 St
New York, NY
recomended for you
event
October 13 - 28, 2016
Columbia Maison Française (East Gallery, Buell Hall)
515 W 116 St
New York, NY
event
October 1 & 2, 2016
Elinor Bunin Munroe Film Center
144 W 65th St
New York, NY 10133