FAJE Grantees 2016
FOX / Chris Cheek: Pelican Blues
French trio FOX – guitarist Pierre Perchaud, bassist Nico Moreaux and Spanish drummer Jorge Rossy works with American saxophonist Chris Cheek to develop a musical investigation about French roots in Louisiana music and mixing African-American grooves and rhythms with French influences. The instrumentation features accordion and banjo along with guitar, bass, drum and saxophone.
Album released in October 2017
Gaël Horellou / Ari Hoenig: NastyFactorz
French saxophonist Gaël Horellou and American drummer Ari Hoening make up the duo Nasty Factorz, a group with little name recognition in France. Nasty Factorz rocks a totally unique fusion of heavy bass music and contemporary jazz.  Cinematic landscapes, mathematical grooves, lyrical melodies, furious breaks and rough basslines are the components of this new beat from the "avant-garde" of Paris and New York.
Album released in September 2017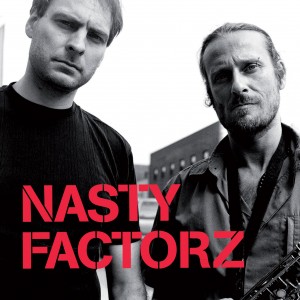 Antoine Berjeaut / Makaya McCraven: Beat Scientifique
French Trumpet-player Antoine Berjeaut work with American  "beat scientist" Makaya McCraven and three other musicians from Paris and Chicago to bridge the modern jazz, post-rock, and hip hop scenes. They compose, collectively improvise, perform, and record live and in the studio in both cities. The material developed from this unique collaboration is used as a resource to be decontextualized and remixed into a creative mashup, or sonic collage, using modern post production techniques. The final product is tracks that stand alone as complete works but that also lend themselves to further collaborations for poetry, rap, and additional remixes.
Karim Maurice / William Galison: Odysseus Fantasy
This project results in a repertoire of music composed by pianist Karim Maurice and harmonicist William Galison. The work includes music for a chromatic harmonica accompanied by a jazz quartet and a classical string orchestra with harp, highlighted by the nostalgic rushes of the melody played by harmonica, one of the most traditional instruments in the United States. This is a musical poem about Ulysses' epic entangled with modern sound and Homer's thought.
Yohan Giaume / Evan Christopher: Whisper of a Shadow – Homage to Louis Moreau Gottschalk
Trumpeter Yohan Giaume and clarinetist Evan Christopher will collaborate on a recording inspired by the musical universe of Louis Moreau Gottschalk. Gottschalk played a key role in the development of American music and significantly influenced the art music of his day by integrating ethnic elements especially African-American and Caribbean traditions. Building upon Gottschalk's interest in subjects of death, love, and the celebration of life, the work will utilize many of the same imprints that inspired Gottschalk such as Afro-Creole folk melodies, syncopated rhythms from the Americas and Caribbean, folk songs from New Orleans & France, works by Chopin & Berlioz and even poetry.
Album will be released in December 2017
Keith Witty / Christophe Panzani: GRAFT
Bassist Keith Witty and saxophonist Christophe Panzani are undertaking a continuation of prior musical endeavors with the ensemble THIEFS, incorporating two new musicians and three vocalists. The body of work, entitled GRAFT, explores the questions of the human experience of migration, the homeland, and the status of being a stranger, with the metaphor of the graft, through the genre-blending of hip-hop jazz…
Album will be released at the end of 2017