Leica Gallery Boston Presents Darker Than Blue from Grammy-Nominated Artist Mathieu Bitton
This candid black-and-white exhibit features images from Bitton's world travels as well as famous "Hands Portraits", echoing the artist's spontaneous photography. Bitton, who shot the photographs almost exclusively with his Leica Monochrom Typ 246, sought to capture natural-feeling, unguarded snapshots. This criterion is central to Bitton's Hand Portraits, in which he focuses on his subjects' hands to illustrate their uniqueness.
About the exhibition:
Darker Than Blue features people going about their daily routines in New York City, Philadelphia, Los Angeles, Paris, The Bahamas, and New Orleans. The show as a whole is representative of Bitton's "always-on" photography style, resulting in high-contrast, high-grain images.
The title of the exhibition, like the style of the photographs, carries on the tradition of documenting black history, subtly connecting the past to the present. Darker Than Blue references a 1970 Curtis Mayfield lyric from the Civil Rights-themed, 'We People Who Are Darker Than Blue.'
About the artist: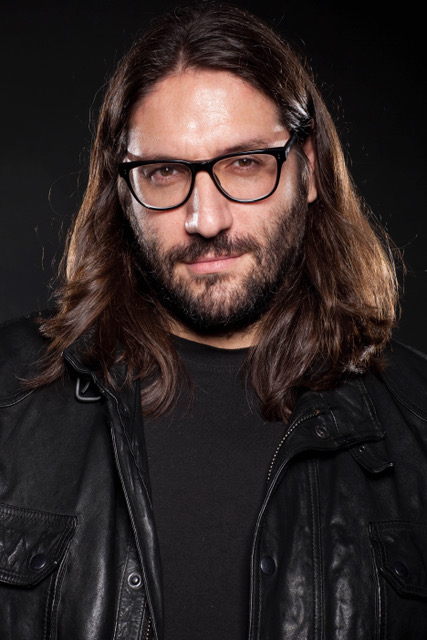 French-born Grammy Award nominated artist Mathieu Bitton is often dubbed the "photographer of the stars". But he also has designed over 800 CDs, LPs, DVDs, posters, books and other products and is a world-renowned collector and authority on Black films. He has worked for such prestigious clients as Prince, Sting, The Rolling Stones, Bruno Mars, Lana Del Rey, Pharrell Williams, Quentin Tarantino, The Jackson 5, and many more.
Bitton is the 2012 recipient of one of France's highest honors, Chevalier De L'Ordre Des Arts et Des Lettres (Knight of the order of arts & letters). His first feature documentary film "Looking Back On Love" about Lenny Kravitz was released to high praise in 2013. The first edition of his Darker Than Blue book with Leica sold out in a couple months. His current touring exhibition Darker Than Blue opened to huge success at Leica Gallery Los Angeles and is making its East Coast premiere at Leica Gallery Boston.

About Leica Gallery Boston:
Opened in 2016, The Leica Gallery Boston strives to bring world-class art to the residents and visitors of Boston, following Leica's long tradition of excellence and commitment to quality in cameras, lenses, and photojournalism. By curating exhibits from world-famous photographers and hosting special engagements with featured artists, Leica Gallery Boston provides an eye-opening programming to further this mission.
more events
ONGOING EVENTS
event
April 5 - September, 2017
Museum of the City of New York
1220 Fifth Avenue, NY10029
event
May 6 - August 27, 2017
Virginia Museum of Fine Arts
200 N. Boulevard, Richmond, VA 23220
event
June 10, 2017 - January 1, 2018
Hillwood Estate, Museum and Gardens
4155 Linnean Avenue, NW
Washington, DC 20008
event
May 13 - November 26, 2017
la Biennale di Venezia
Venice, Italy
event
June 30–October 2, 2017
The Barnes Foundation
2025 Benjamin Franklin Parkway
Philadelphia, Pennsylvania 19130

event
June 1, 2017 - September 3, 2017
ARTECHOUSE
1238 Maryland Ave SW, Washington DC 20024
event
August 18 - October 7, 2017
Vivid Solutions Gallery
Anacostia Arts Center
1241 Good Hope Rd SE
Washington DC 20020
recomended for you
event
From May 27th, 2017 to January 1st, 2018 - Fashion show on June 17th at 5:00pm
Rosecliff Exhibition Gallery
548 Bellevue Ave, Newport, RI 02840
event
Jul 31, 2017-Jan 7, 2018
The MET Fifth Avenue
1000 5th Ave
New York, NY 10028
event
May 30-Nov 18, 2017
The Museum at FIT
227 W 27th St,
New York, NY 10001
event
June 30–October 2, 2017
The Barnes Foundation
2025 Benjamin Franklin Parkway
Philadelphia, Pennsylvania 19130

event
Aug 3, 2017-Sep 17, 2017
The Drawing Center
35 Wooster street,
10013, NY
event
August 27, 2017
LAMOTH
100 S The Grove Dr, Los Angeles, CA 90036