It probably won't come as a huge surprise that here at the Book Department, one of our favorite things about the holiday season is having more time to read. If you're still wondering what books to check out this winter, look no further. We've compiled our picks for the year's top 10 titles, from psychological thrillers to beaux livres, from the more buzzed about titles to those critics may have overlooked. Here they are, in alphabetical order by title:
About Time: A Visual Memoir Around the Clock, by Vahram Muratyan (Little, Brown and Company)
ABOUT THE BOOK:
Take it, make it, lose it, have it, kill it, spend it, save it, forget it, break it, set it, repeat it, keep it: time flies and time crawls. This might be your first time, your last time, or you may be stuck in your routine. How we experience time shapes our relationships, memories, dreams, and nightmares. And only with time can possibility become reality. (More.)
PRAISE:
"It's the kind of simultaneously lighthearted yet philosophical book you can dip in and out of, that invites nostalgia and self-reflection as it grapples to come up with a visual language for a concept as elusive as time. At the book's heart is an admonishment to keep an urgent eye on the sands of the hourglass in a lightning-speed world." –Slate
The Art of Things: Product Design Since 1945, by Dominique Forest (Abbeville Press)
ABOUT THE BOOK:
This splendid volume, itself a striking object, narrates the history of modern design in each of the major industrialized nations in turn. Its engaging text, written by leading historians of design, is accompanied by more than 700 vibrant color plates, illustrating both iconic designs and lesser-known but still influential creations. (More.)
PRAISE:
"To flip through these pages is to luxuriate in the incredible diversity of modern design, from objects as familiar as an Eames chair to those as unusual as a table with a giant frog carved upon it. Anyone with even a passing connection to the world of design will likely benefit from this comprehensive resource."- Publishers Weekly

Birth of a Bridge, by Maylis de Kerangal (novel)
Translated by Jessica Moore (Talonbooks)
ABOUT THE BOOK:
From one of the most exciting novelists writing in France today comes Birth of a Bridge – the story of a handful of men and women of various backgrounds and classes, who assemble around the construction of a giant suspension bridge in Coca, a fictional city somewhere in a mythical and fantastic California. (More.)
 
PRAISE:
"This delightful book's unabashed idealism, combined with those playfully literary proper names, marks it as a kind of aspirational fairy tale," -The Wall Street Journal
Winner of the Médicis Prize.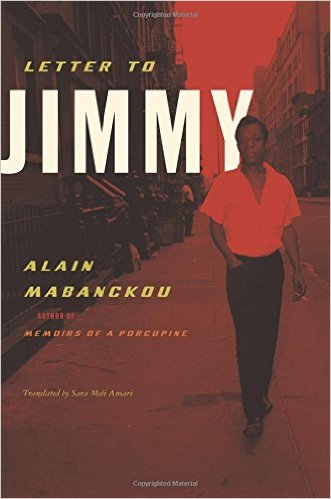 Letter to Jimmy, by Alain Mabanckou
Translated by Sara Meli Ansari (Softskull Press)
ABOUT THE BOOK:
Written on the twentieth anniversary of James Baldwin's death, Letter to Jimmy is Alain Mabanckou's ode to his literary hero and an effort to place Baldwin's life in context within the greater African diaspora. (More.) 
PRAISE:
"This short book is a touching and personal tribute to James Baldwin by Congolese- (Brazzaville-) born writer Mabanckou (Memoirs of a Porcupine, 2012). […] Mabanckou has written an odd, emotional, and quite beautiful homage to a writer who remains a major African American voice almost 27 years after his death."—Booklist
Limonov, by Emmanuel Carrère
Translated by John Lambert (Macmillan)
ABOUT THE BOOK:
This is how Emmanuel Carrère, the magnetic journalist, novelist, filmmaker, and chameleon, describes his subject: "Limonov is not a fictional character. There. I know him. He has been a young punk in Ukraine, the idol of the Soviet underground; a bum, then a multimillionaire's butler in Manhattan; a fashionable writer in Paris; a lost soldier in the Balkans; and now, in the fantastic shambles of postcommunism, the elderly but charismatic leader of a party of young desperadoes. He sees himself as a hero; you might call him a scumbag: I suspend my judgment on the matter. It's a dangerous life, an ambiguous life: a real adventure novel.(More.)
PRAISE:
"Carrère's prose has a brash punk energy; his refusal to flatten Limonov with easy judgment gives the book its life." -The New Yorker
Limonov is a New York Times Book Review Notable Book of the Year 2014, as well as one of The Washington Post's 50 Notable Works of Nonfiction 2014 and one of Publishers Weekly's 10 Best Books of 2014
The Memory of An Elephant, by Sophie Strady
Illustrated by Jean-François Martin  (Chronicle Books)
 
ABOUT THE BOOK:
Memory and meaning are at the heart of this oversized, content-rich picture book celebrating the life of Marcel, a soulful elephant. From the towering buildings outside his window and his recollected world travels, to the friends, flora, and fauna that flourish around him, Marcel finds significance in his surroundings and, most importantly, in life's abundant details. Marcel is writing an encyclopedia, after all, and his entries are featured in full-page spreads packed with facts, elegantly situated alongside the story of his day and his life. Part story and part miscellany, this unforgettable book with dream-like illustrations will transfix both parents and children. (More.)
PRAISE:
"The Memory of an Elephant: An Unforgettable Journey is immeasurably delightful from cover to giant cover, a warmhearted story sprinkled with subtle surprises for young readers and grownup design-lovers alike." –Brain Pickings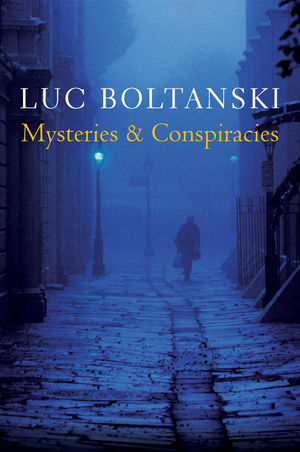 Mysteries and Conspiracies: Detective Stories, Spy Novels and the Making of Modern Societies, by Luc Boltanski
ABOUT THE BOOK:
Through an exploration of the work of the great masters of detective stories and spy novels - G.K. Chesterton, Arthur Conan Doyle, John Le Carré and Graham Greene among others - Boltanski shows that these works of fiction and imagination tell us something fundamental about the nature of modern societies and the modern state. (More.)
PRAISE:
"An ambitious investigation of crime fiction and its relation to modern society"
-Times Higher Education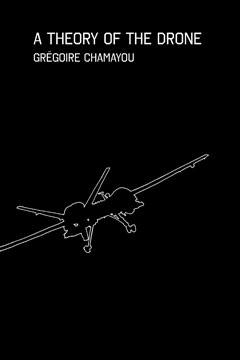 A Theory of the Drone, by Grégoire Chamayou
Translated by Janet Lloyd (New Press)
ABOUT THE BOOK:
In a unique take on a subject that has grabbed headlines and is consuming billions of taxpayer dollars each year, philosopher Grégoire Chamayou applies the lens of philosophy to our understanding of how drones are changing our world. For the first time in history, a state has claimed the right to wage war across a mobile battlefield that potentially spans the globe.(More.) 
PRAISE:
"A virtuoso performance: a wholly original, wide-ranging, and provocative critique of targeted killing from remote platforms that switches from the 'big picture' to the detailed view with consummate skill and successfully calls into question many of the central claims advanced by the proponents of later modern war."
— Derek Gregory, Peter Wall Distinguished Professor, University of British Columbia
Vango : Between Sky and Earth, by Timothée de Fombelle
Translated by Sarah Ardizzone (Candlewick)
ABOUT THE BOOK:
In a world between wars, a young man on the cusp of taking priestly vows is suddenly made a fugitive. Fleeing the accusations of police who blame him for a murder, as well as more sinister forces with darker intentions, Vango attempts to trace the secrets of his shrouded past and prove his innocence before all is lost. As he crisscrosses the continent via train, boat, and even the Graf Zeppelin airship, his adventures take him from Parisian rooftops to Mediterranean islands to Scottish forests.  (More.)
PRAISE:
"In this exceptional, sprawling novel, French author de Fombelle (Toby Alone) builds a layered tale around his mysterious protagonist, one full of humor and memorable characters. Part fantasy, part adventure, part historical novel, the story of Vango's flight across Europe and the smart young women that populate his life will be sure to thrill fans of Kenneth Oppel and win de Fombelle many enthusiasts of his own." –Publishers Weekly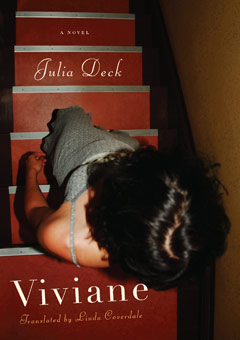 Viviane, Julia Deck (novel)
Translated by Linda Coverdale (New Press)
 
ABOUT THE BOOK:
Viviane is both an engrossing murder mystery and a gripping exploration of madness, a narrative that tests the shifting boundaries of language and the self. For inspiration, Deck read the work of Samuel Beckett, because, as she says, "he positions himself within chaos and gives it coherence." How can we say that we are who we say we are? What determines our actions, and are we really responsible for them? For Viviane Élisabeth Fauville, these are not abstract questions to be left for philosophers; they will decide whether she will get away with murder. (More.)
PRAISE:
"Julia Deck now belongs to the most exclusive and prestigious family of French literature. . .  In the current literary landscape, her novel stands out and on its own." — Le Nouvel Observateur
Winner, French Voices Award
Nominated for the Prix Femina , the Prix France Inter, and the Prix du Premier Roman for a first novel 
---
You can also check out the 10 French Books on US "Best of 2014" Lists here.
Books are available for purchase at Albertine. Happy reading!