As the year comes to a close, take a few moments to peruse our selections of notable books from the second half of 2015. With a range of titles from children's books and graphic novels to classic poetry and uproarious fiction, there's something on this list for everyone on yours.
Check out our fiction list here, as well as the selections for poetry, graphic novels, and children's books.
NONFICTION
Félix Nadar, When I Was a Photographer |MIT Press| Translated by Eduardo Cadava and Liana Theodoratou
An Intelligent and witty memoir in vignettes by one of photography's most legendary names. The man who ballooned over Paris to take the first aerial pictures also delved deep into its catacombs and launched an ambitious scheme to share photos via carrier pigeons during the 1870-71 Seige of Paris.
Christian de Perthuis and Pierre-André Jouvet, Green Capital: A New Perspective on Growth |Columbia University Press| Translated by Michael Westlake
Science and industry have been attempting to reconcile economic growth with ecological scarcity in the wrong ways, argue economics professors Jouvet and de Perthuis. Instead of focusing on material availability, they argue, we should focus on damages natural regulatory functions (the water cycle, biodiversity) in order to justify things like carbon taxes and other initiatives that govern green capitalism.
Jean-Pierre Filiu, From Deep State to Islamic State: The Arab Counter-Revolution and its Jihadi Legacy |Oxford University Press|
A fascinating look at the security mafias and power plays that emerged as a result of various Arab uprisings and political vacuums in recent years. Autocratic despots and reconstituted deep states frame the network of convoluted factions that today plunge the Middle East into chaos.
Patrick Modiano, Pedigree |Yale University Press|
Modiano recounts his early years in postwar Paris and the haunting memories that inform his fiction in this rare glimpse into the life of the Nobel laureate. His only memoir serves as a key to understanding the richness of his celebrated prose.
Bernard Debarbieux and Gilles Rudaz, The Mountain: A Political History from the Enlightenment to the Present |University of Chicago Press| Translated by Jane Marie Todd
A conceptual journey into the history of mountains as metaphors, political tools, images, and artistic inspiration. Debarbieux and Rudaz, both geographers, claim that in order to understand the mountain as a physical reality, we must also understand it as a social construct.
Emmanuel Todd, Who is Charlie? Xenophobia and the New Middle Class |Polity Books|
In this bold, contrarian look into the sociology of France's reaction to the Charlie Hebdo shootings, Emmanuel Todd examines the deeper causes of the middle class' identification with Je Suis Charlie and its connection to consolodating power against an undesirable immigrant population.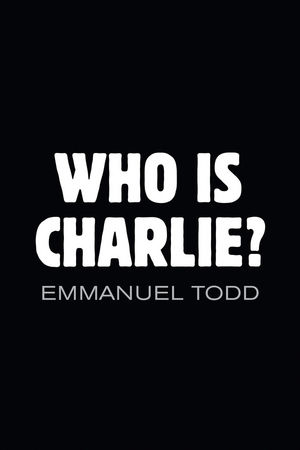 Check out our fiction list here, as well as the selections for poetry, graphic novels, and children's books.