We are pleased to announce the 2016 Hemingway Grants recipients!
---
HEMINGWAY GRANTS
The program, launched in the 1990's, has supported a steady number of publications in the U.S. For 2016, 13 titles and one review were selected for a Hemingway Grant. The beneficiaries form a wide collection of remarkable varied pieces of French literature, mainly contemporary works, remarkable essays, and charming children book.
---
Island of Point Nemo by Jean-Marie Blas de Roblès, Zulma (french publisher), 2014
Translated by Hannah Chute| To be published by Open Letter Books, August 2017.
Island of Point Nemo is a novel of total adventure, a whirlwind, a conqueror, a veritable machine of the imaginary, in which all the romantic codes, popular literature, between historical past and projection in the future intersect and collide, our scheduled hauntings and our dreams of irrepressible escape.
---
Hadriana dans tous mes rêves by René Despente, Gallimard, 1988
Translated by Kaiama L. Glover | To be published by Akashic Books.
Set against a backdrop of magic, fantasy, and eroticism, and recounted with delirious humor, the tale of Hadriana's adventures brings to the fore universal questions of race, sex, and folk modernity.
---
Mon cœur à l'étroit by Marie Ndiaye, Gallimard, 2007
Translated by Jordan Stump | To be published by Two Lines Press, April 2017.
Mon coeur à l'étroit is a world where strange coincidences, harsh cruelty, and constantly shifting relationships all seem part of some shadowy truth. Surreal, allegorical, and psychologically acute, the author gives her readers her most complex and compelling work yet.
---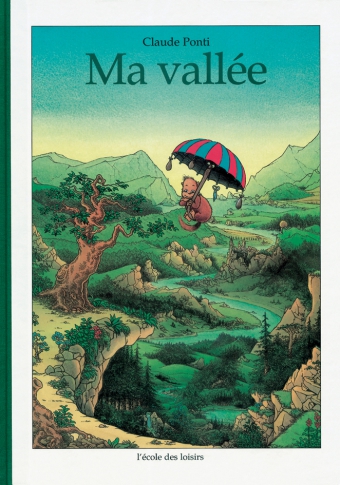 Ma Vallée by Claude Ponti, l'école des loisirs, 1998
Translated by Alyson Waters | To be published by Archipelago Books, January 2017
In My Valley, Claude Ponti leads us on a journey through the enchanted world of the Twims (tiny, lovable, monkey-like creatures), a universe where uprooted buildings soar through the sky, trees keep the secrets you whisper to them, magic seeds grow into huge ships, and singing stones make children's wishes come true.
---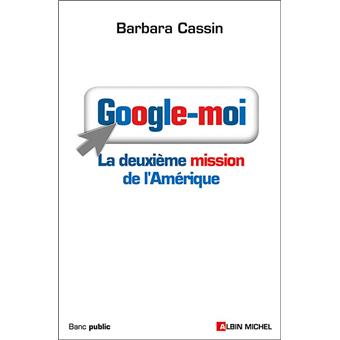 Google-moi : La deuxième mission de l'Amérique by Barbara Cassin, Albin Michel, 2007
Translated by Michael Syrotinski | To be published by Fordham University Press, June 2017.
According to Mark B.N. Hansen: "Cassin's work offers a unique perspective on the phenomenon of Google and the internet culture it exemplifies. Cassin frames her argument around the self-proclaimed 'mission' of Google to organize all the knowledge in the world.
---
L'Histoire est une littérature contemporaine: Manifeste pour les sciences sociales by Ivan Jablonka, Seuil, 2014
Translated by Nathan Bracher | To be published by Cornell University Press, December 2017.
Jablonka's book explicitly aims to break down barriers that tend to cordon off history, literature, and the social sciences into rigidly separated, specialized domains.
---
Caravansérail by Charif Majdalani, Seuil, 2007
Translated by Edward Gauvin | To be published by New Vessel Press, March 2017.
At the dawn of the 20th century, a young Lebanese adventurer leaves the Levant to explore the wilds of Africa, encounters an eccentric English colonel in Sudan and enlists in his service.
---
Perla by Frédéric Brun, Stock, 2007
Translated by Sarah Gendron and Jennifer Vanderheyden | To be published by University of Nebraska Press, 2017.
Perla lived through the horrors of the Holocaust but was ultimately unable to extricate herself from its corrosive memory. Not long after losing her, her son learns that he will soon become a parent. Strangely, at this time he finds himself drawn to Germans poets who strove to capture the soul of the world and the founders of German Romanticism.
---
Un Roi sans divertissement by Jean Giono, Gallimard, 2003
Translated by Alyson Waters | To published by New York Review Books, October 2017.
A deep reflection on and demonstration of man's existence in a world without "diversion." The novel takes the form of a kind of existential detective story (isolated village, murders, gendarme), and is also a meditation on the act of writing itself as "diversion" from a world of ennui.
---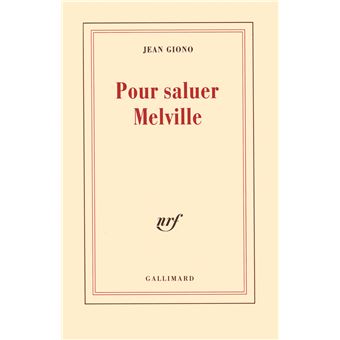 Pour saluer Melville by Jean Giono, Gallimard, 1941
Translated by Paul Eprile | To be published by New York Review Books, June 2017.
By the nineteen-thirties, eighty years after its first publication, readers and scholars around the globe had come to regard Moby-Dick as one of the pinnacles of world literature. But, not surprisingly, given its daunting scale and complexity, no one had yet translated Melville's great sea-novel into French. Jean Giono, the Provençal writer took to the book with passion.
---
Europe. Sortir de la crise et inventer l'avenir by Michal Anglietta, Michalon Éditeur, 2014
Translated by Gregory Elliott | To be published by Verso Books, 2018.
Michel Aglietta's Europe: sortir de la crise et inventer l'avenir is an extended and deepened discussed of the causes of the Eurozone crisis; the divergent performance of Eurozone economies and the failure of previous institutional changes.
---
Je ne suis pas un héros by Pierre Autin-Grenier, Gallimard, 1993
Translated by Alyson Waters | To be published by Red Dust, August 2017. 
Why push back something to tomorrow when you can push it back to the day after? Follow the quiet, uneventful days of our anti-hero in the countryside, practicing the art of procrastination.
---
La Réfutation majeure by Pierre Senges, Gallimard, 2004
Translated by Jacob Siefring | To be published by Contra Mundum Press. 
Ostensibly composed in the decades following America's discovery, The Major Refutation takes the form of a Renaissance treatise to argue that the newly discovered lands (i.e. the Americas) do not actually exist, but are the result of a vast hoax staged by countless actors. The newly discovered continents would be as spurious as unicorns and mermaids, or the lost city of Atlantis.
---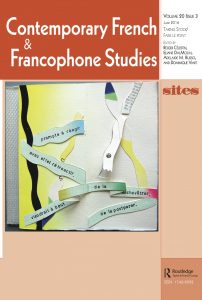 Sites (Review, A quarterly publication) Co-edited by: Roger Célestin and Eliane Dalmolin at the University of Connecticut
Contemporary French and Francophone Studies: SITES provides a forum not only for academics but for novelists, poets, artists, filmmakers, photographers, and journalists.