Charif Majdalani, born in Lebanon in 1960, is one of the most important names in Lebanese literature today. Majdalani lived in France from 1980 to 1993 and now teaches French literature at the Université Saint-Joseph in Beirut. The original French version of his novel Moving the Palace won the 2008 François Mauriac Prize from the Académie Française as well as the Prix Tropiques.
Tour Program
---
Tuesday, April 25, 7pm - Alliance Française of Washington DC - Rendez-Vous avec Charif Madjalani: A conversation about Moving the Palace
Thursday April 27 - 5pm - University of Colorado, Boulder - Conference on Moving the Palace and Francophone literature.
Friday April 28 - Alliance Française of Denver
May 1, 2pm - Journée de la francophonie at UC Irvine, Los Angeles.
Selected Bibliography
---
- Petit traité des mélanges : du métissage culturel considéré comme un des beaux-arts, Éditions Layali, 2002.
- Histoire de la Grande Maison, roman, Éditions du Seuil, 2005
- Caravansérail, Éditions du Seuil, 2007 (prix Tropiques 2008, prix François Mauriac de l'Académie française); Moving The Palace, New Vessel Press, 2017 (translated by Edward Gauvin)
- Nos si brèves années de gloire, Éditions du Seuil, 2012
- Le Dernier Seigneur de Marsad, roman, Éditions du Seuil, 2013|
- Villa des femmes, roman, Éditions du Seuil, 2015 (prix Jean-Giono 2015)
About Moving the Palace
---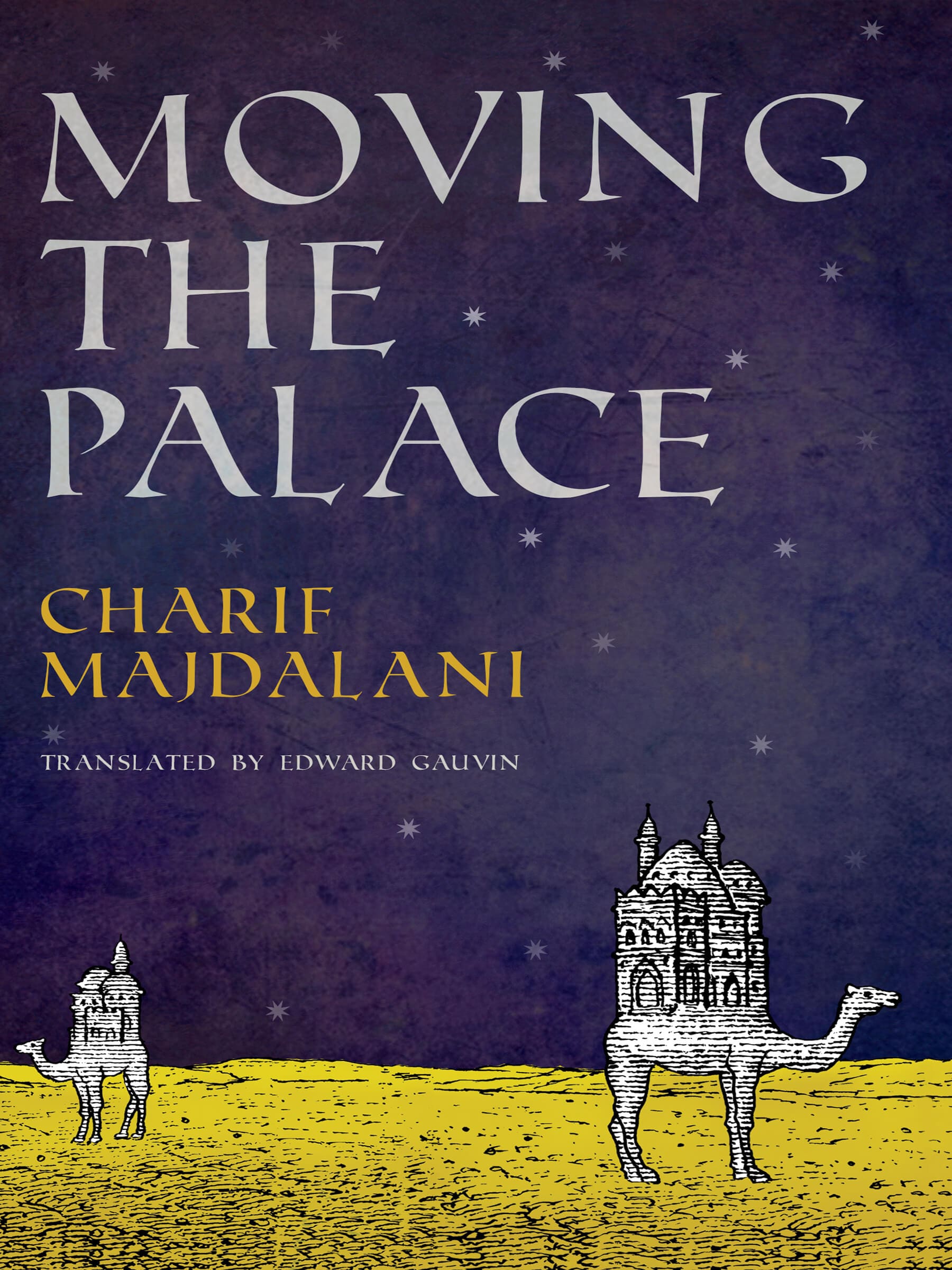 (New Vessel Press, April 11, 2017, Translated by Edward Gauvin)
At the dawn of the 20th century, a young Lebanese adventurer leaves the Levant to explore the wilds of Africa, encountering an eccentric English colonel in Sudan and enlisting in his service. In this lush chronicle of far-flung adventure, the military recruit crosses paths with a compatriot who has dismantled a sumptuous palace in Tripoli and is transporting it across the continent on a camel caravan. The protagonist soon takes charge of this hoard of architectural fragments, ferrying the dismantled landmark through Sudan, Egypt and the Arabian Peninsula, attempting to return to his native Beirut with this moveable real estate. Along the way, he encounters skeptic sheikhs, suspicious tribal leaders, bountiful feasts, pilgrims bound for Mecca and T.E. Lawrence in a tent. This is a captivating modern-day Odyssey in the tradition of Bruce Chatwin and Paul Theroux.
Reviews
---
"Charif Majdalani has a ripping yarn to tell and tells it with a raconteur's bravura.
Transporting, wholly engaging, deeply moving. This book is why I travel and why I read."
—Andrew McCarthy, award-winning director, actor and author of Just Fly Away and The
Longest Way Home
"Moving The Palace is an eloquent, captivating excursion through a Middle East history that is
more relevant today than ever. Majdalani is a major storyteller and a novelist with conscience
who writes the past with transnational awareness."
—Rawi Hage, author of De Niro's Game and Cockroach
"This novel provides entrée into the extraordinary fictional work of Charif Majdalani; with
each book he lays out magnificent, terrible and true history through family genealogy, hopes
and dramas. And each time Majdalani renews our vision."
—Patrick Deville, author of Plague and Cholera
"An extraordinary book somewhere between adventure story, picaresque novel, fairytale and
chronicle of a bygone era."
—Neue Zürcher Zeitung
---