A talk with Dominique François, author, historian and well-known expert of the D-Day landings and Normandy with an introduction by Guillaume Lacroix, Consul General of France in Chicago and Colonel Donald G. Patton.
The talk will be in French, via Zoom. The link to connect will be sent after registration and a few hours before the event.
---
The Battle of Normandy has repeatedly been the topic of many historical books by all sides and more recently, the backdrop for many films and series. The ever-increasing number of visitors or descendants of the soldiers who took part in this great battle of the D-Day landing beaches and the battle sites, shows how much this event has left its mark on our collective memory. 
While it is important to understand the strategy and the amount of preparation that went into the accomplishment of this tremendous undertaking, it is vital to remember the sacrifice of the men who were at the heart of the battles.
However, one cannot understand this battle without evoking the hardships and sufferings endured by the people of Normandy. For them, the war had begun in June 1940, when the first German troops invaded Normandy and continued during four long years of occupation.
---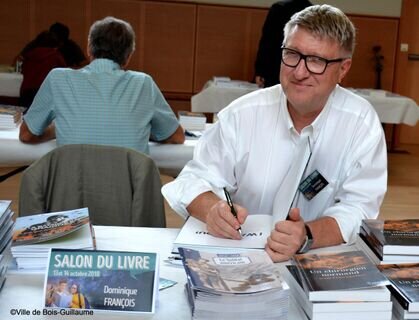 Dominique François has written some twenty books on the two world wars and two of his books have been well received in France and the United States: Normandy, breaching the Atlantic wall and Femmes Tondues: les bûchers de la Libération. He is also a regular contributor to several history journals and lecturer in the United States.