The 2010s decade has come to a close, leaving behind some incredible French and francophone cinema. Here are some titles that we recommend and that are available currently to view through different streaming services!
1. Atlantics by Mati Diop (Netflix)
Atlantics focuses on Ada (Mame Bineta Sane) who is resistant to her upcoming marriage as she waits for her true love to return. The constant shots of waves of the Atlantic Ocean crushing against the shore of the Dakar beaches are captivating, as are the supernatural elements that begin to reveal themselves. This feature debut from talented French-Senegalese newcomer Mati Diop opened at New York Film Festival this past fall and was shortlisted for an Academy Award for Best International Feature Film.  
2. BPM by Robin Campillo (Hulu)
The AIDS crisis of the 90s was a major source of concern on both sides of the Atlantic. BPM centers around the story of the Paris chapter of ACT UP, a political group that still exists today and aims to improve the lives of people with AIDS through direct action, medical research, treatment and advocacy. The gatherings of members of the LGBTQ community leads to a beautiful love story founded on acceptance and sacrifice. BPM was nominated for multiple César Awards and won five, including Best Picture. 
3. Timbuktu by Abderrahmane Sissako (Kanopy)
Abderrahmane Sissako explores the themes of globalization and displacement in many of his films, and Timbuktu is no different. This 2014 release looks at a family in Mali that is living under strict religious law. After a complicated encounter with a neighboring farmer, the question of the rules could put everything at risk. Timbuktu is a thought-provoking film that balances the philosophical with the contemporary and has a 99% rating on Rotten Tomatoes.
4. Holy Motors by Leos Carax (Kanopy) 
Holy Motors is a film full of theatrical extremity. The story follows the eccentric character, Oscar (Denis Lavant), as he goes about his quirky Parisian routine and encounters a series of bizarre and  nearly unbelievable moments. Surrealistic and fun, Carax's film was at the top of the Cahiers du cinéma's list of Best Films of 2012.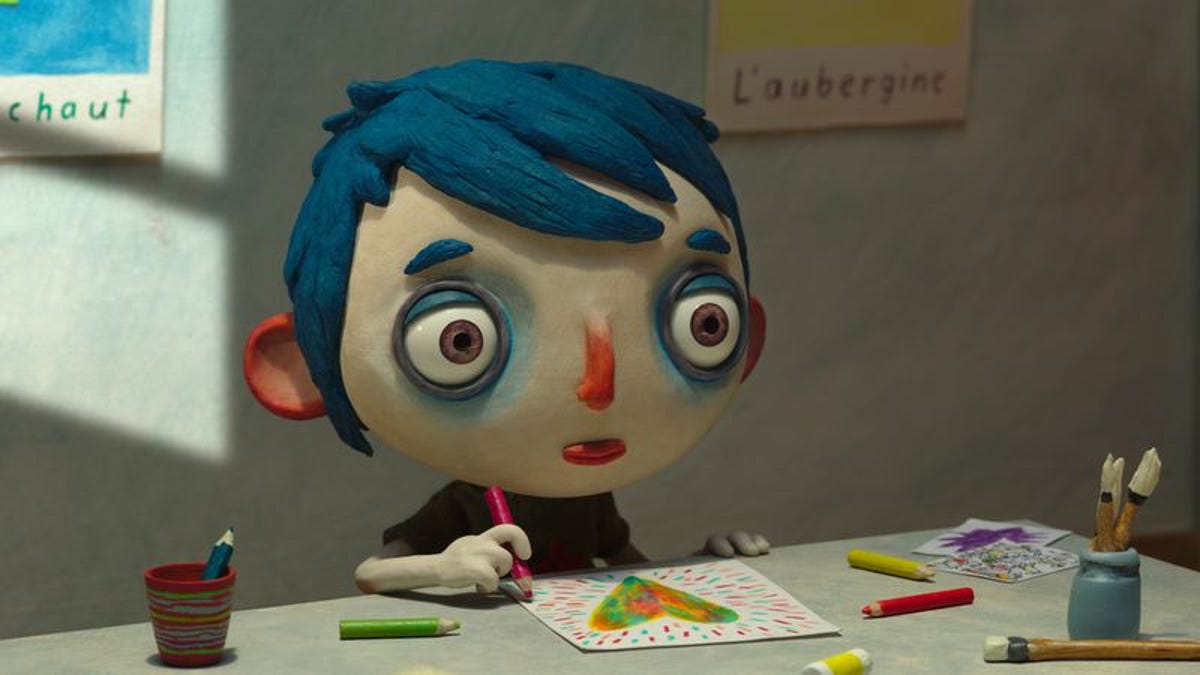 5. My Life as a Zucchini by Claude Barras (Netflix) 
My Life as a Zucchini, a stop-motion animation, is truly mesmerizing. Young Courgette's life changes as he makes his way to a local orphanage where kids are nosy and new experiences are right around the corner. The bright colors of the characters and their surroundings are purposely placed in juxtaposition with the harder emotional content, making My Life as a Zucchini a perfect mix of experience.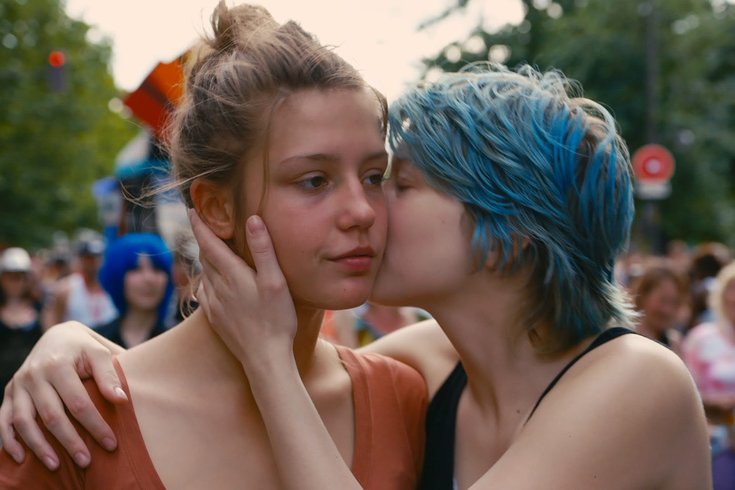 6. Blue is the Warmest Color by Abdellatif Kechiche (Netflix)
This love story was unanimously voted the top prize at the 2013 Cannes Film Festival due to its realistic drama that captures the relationship between two young women. In The Yale Review, writer Chris Taylor stated, "instead of fencing its young lovers within a petting zoo... Kechiche removes the barriers that separate us from them."
7. Ismael's Ghosts by Arnaud Desplechin (Hulu)
This film looks at relationships and their innate complexity. After running away 21 years ago, Ismael's wife returns. Her reappearance acts as a catalyst for a chaotic breakdown of the façade of normality that had held the family together. The film evokes past characters in Desplechin's filmography, which plays with themes of nostalgia and memories of the past.
8. The Image Book by Jean-Luc Godard (Kanopy)
Jean-Luc Godard is known for his continual attempt to reinvent cinema and The Image Book is no exception. Acting more as a collage of artistic thoughts, this visceral look at the history of film focuses on the overlook of world events and the responsibility of a world that is now over-saturated with the ability to capture moving images. Mixed reviews prove that Godard is purposely trying to start a conversation and this film is a great way to spark a deeply philosophical talk about movies.
9. High Life by Claire Denis (Hulu)
While the majority of Claire Denis' films have been made in France, High Life is her first feature to be completed in the United States. This sci-fi horror narrative is mind-blowing and entertaining, challenging viewers to think outside the box in ways other outer space-related films of the last few years have avoided. Appearances by Robert Pattinson and Juliette Binoche add to the singularity of the movie, making High Life a cinematic experience like no other.
10. Portrait of a Lady on Fire by Céline Sciamma (currently in theaters on limited release, nationwide on February 14)
This stunning period piece by Céline Sciamma has been a subject of critical acclaim since its debut at Cannes Film Festival last year. Portrait of a Lady on Fire is a delicate yet bold romantic tale that shines a light on the issues women faced at the end of the eighteenth century. The visuals will haunt the viewer and the cinematography complements the story, which is acted to perfection by Noémie Merlant and Adèle Haenel.