Three French VR projects have been awarded Top Prizes at Venice VR Expanded. 
Venice VR Expanded is the Virtual Reality section of the 78th Venice International Film Festival of La Biennale di Venezia (September 1st  through 11th, 2021), which was an early champion of Virtual Reality, first introducing the medium to its programme in 2016.
 
The 2021 Venice VR Expanded selection was composed of a total of thirty-seven projects (eight 360 videos, twenty-five VR projects, four VR projects upon reservation) from twenty-three Countries. The Venice VR Expanded Jury was chaired by Michelle Kranot and was comprised of Maria Grazia Mattei and Jonathan Yeo.
David Adler's End of Night (a Franco-Danish production) took the Best VR Story prize, while the Best VR Experience honor was won by Le bal de Paris (a Franco-German and Luxembourgish production) from director Blanca Lee, and Goliath Playing with Reality, from directors Barry Gene Murphy and May Abdalla (a Franco-British production), won the Grand Jury Prize for Best VR Work.
GRAND JURY PRIZE FOR BEST VR WORK 
GOLIATH: PLAYING WITH REALITY
by Barry Gene Murphy, May Abdalla (UK, France)
25'
Platform: Oculus
Devices: Oculus Quest1/Quest 2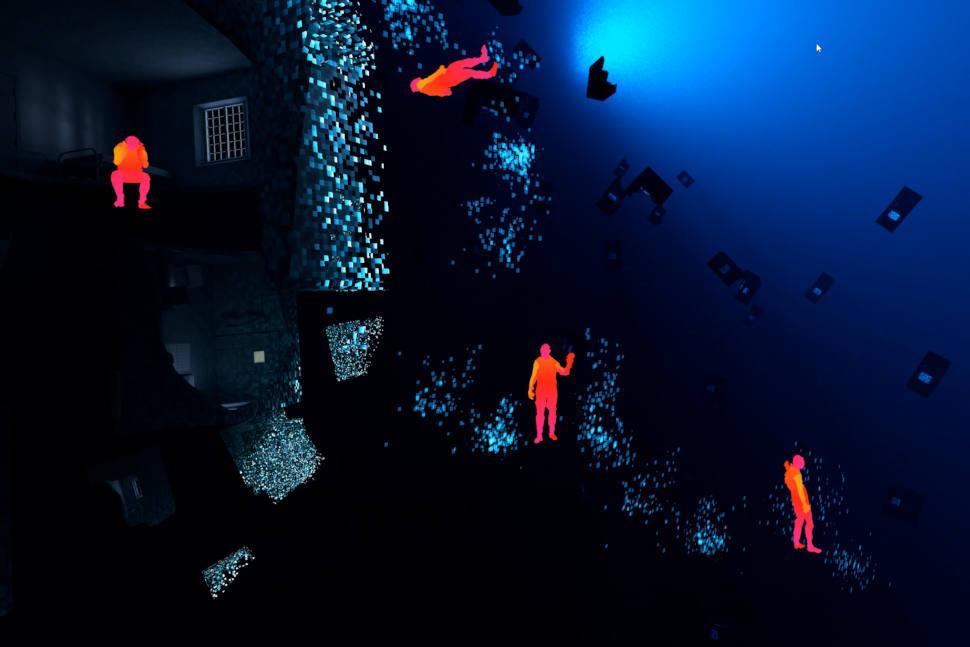 Synopsis
Goliath: Playing with Reality follows the true story of a man with a troubled upbringing who loses his parents and is diagnosed with schizophrenia. He is taken into a psychiatric hospital where he spends several years on strong medication, mostly in isolation. On his release, he finds connection through playing online multiplayer computer games. Combining candid conversations, mesmerising animations and tactile interactions, enter Goliath's world where you slip between real and unreal worlds. The project explores what it means to feel at odds with the world and through shared realities, finding one's place within it.
Director's Statement
Goliath: Playing with Reality talks about the places we choose to feel safe in. It is an exploration of what it means to experience someone else's reality. In Goliath we introduce users to a world where things aren't as they seem. This story helps us grasp how fragile reality is and how easy it is to lose sight of it. Ultimately this experience is about our preconceptions and prejudices around mental health and about how the shame engendered by so-called psychiatric disorders distances us from the feelings of people presenting these behaviours. Because of this, society struggles to grasp the concrete ramifications of this phenomenon. The story is also about connection in our present world and by making Goliath, we hope to achieve a better understanding of the social role of online video games in the lives of people who have been marginalised by society.
---
BEST VR EXPERIENCE
LE BAL DE PARIS DE BLANCA LI
by Blanca Li (France, Germany, Luxembourg)
Main Cast: Margalida Riera Roig, Moniek Boersma, Lorena Calero, Julia Piera, Gael Rougegrez, Jeremy Petit, Jeff Cohen, Tomy Alvarez, Antonio Carbonero, Julien Minor, Scott Emerson, Gonzalo Alcaín, Rafa Ramos, Sofia Mountassir, Vivian Siles, Gaetan Borg, Dani Reus
35'
Platform: Viveport
Devices: HTC Vive/Vive Pro/Vive Pro 2 HTC Vive Cosmos Oculus Rift/Rift S/Quest w/Link Valve Index Windows Mixed Reality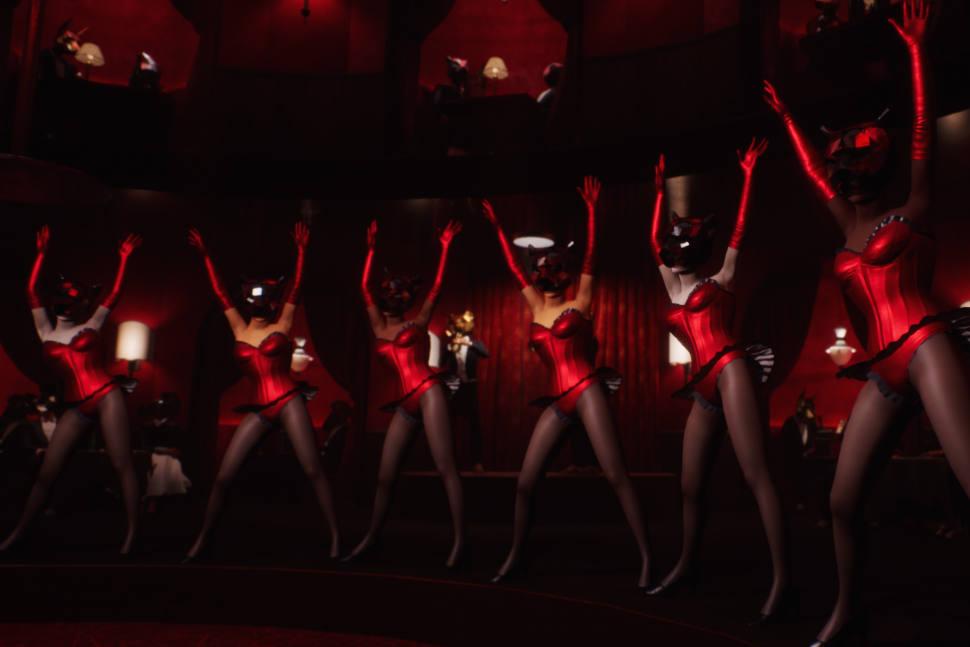 Synopsis
Le bal de Paris de Blanca Li is an immersive, participative and interactive project intended to be experienced in full body awareness together with 10 spectators and 2 professional dancers performing the main characters in a physical space. The online version is a standalone approach of the live version which can be experienced during the Festival in Venice, at Conservatorio Statale di Musica Benedetto Marcello. Adèle celebrates her coming home to Paris with a great ball organised by her parents in her honor. Pierre, one of the guests, will change the course of the party. Each spectator will first choose his Chanel costume, and personalised Avatar, and he will then be invited to follow Adèle's love story unfolding in three acts. Main characters played by the dancers will guide the spectator through a virtual and fantastic universe, with three main locations to party: a monumental ballroom, a magical garden party, and a Parisian club. Breathtaking transitions are staged on a lake and aboard a train. Music and dance merge with virtual reality to offer you an innovative, festive, artistic and spectacular experience.
Director's Statement 
The presence of 2 dancers and 10 spectators interacting and dancing, the festive mood from music and songs, choice of avatars, of language, and a story everybody can follow, make Le bal de Paris an experience suitable for all audiences. One that reveals the potential of VR technology, beyond its present reach. For the subject, I was inspired first by traditional operettas and musicals, then I wrote an original script transposed in an unreal and timeless universe, at the same time retro futuristic, classical, contemporary and above all, hallucinating. The participation of the VR team from BackLight Studio, and the Chanel team, allowed me to create a totally original experience, faithful to my dreams.
---
BEST VR STORY
END OF NIGHT
by David Adler (Denmark, France)
Main Cast: Jens Jørn Spottag, Niklas Herskind, Lea Gregersen
49'
Platform: Viveport
Devices: HTC Vive/Vive Pro/Pro 2 Oculus Rift/Rift S/Quest w/link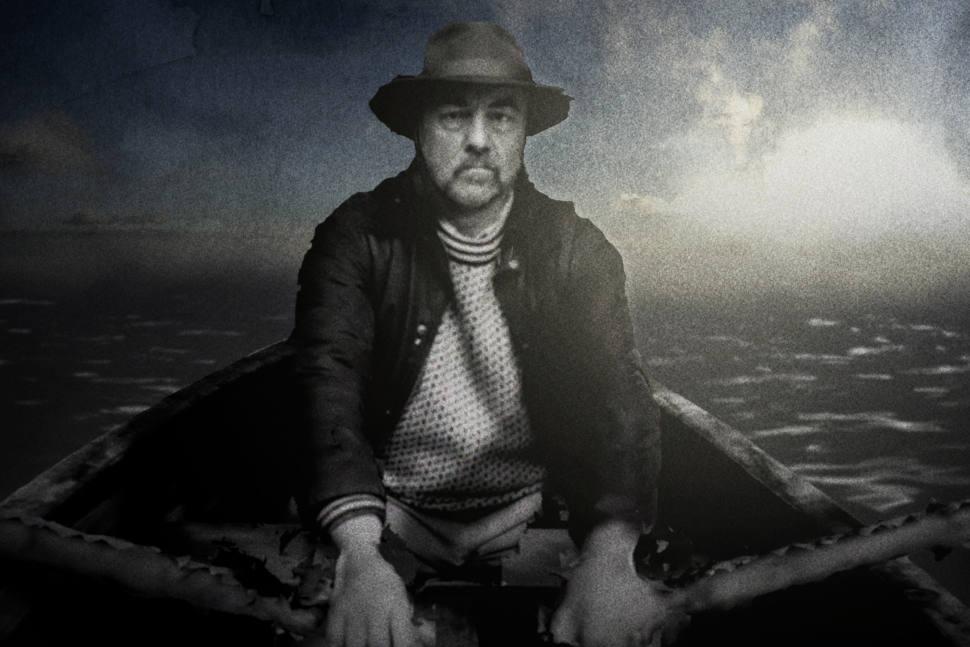 Synopsis
1943. You are sitting in a boat with Josef. He is rowing from occupied Denmark to safety in neutral Sweden. As the boat crosses the ocean, the sea gives way to the streets and people that populate his mind. Your journey together becomes a living landscape of painful recollections from the night of his escape. As dawn draws near, you will witness the trauma of escape and the guilt of surviving—when those you love are left behind.
Director's Statement
End of Night is a story that probes how the choices we make in the present eventually become a memory. I want the audience to have a personal meeting with a refugee, someone whose life is defined by memories. I worked with the story of my family, as well as the stories of escape that occupy my native city. However much they may be part of the past, exploring them became a way to understand that escape is not something that only happens to other people in other places. It has happened and is happening in our time. In Josef, the character of the refugee, I kept encountering the conflict between wanting to tell my story and share my pain, with the fear of exposing my weaknesses and shame.