November 7 - 14, 2013 | Hollywood
The American Film Institute (AFI) announced that Agnès Varda, considered "the Mother of French New Wave cinema," will serve as Guest Artistic Director at AFI FEST 2013. The programming unveiled epitomizes the vision of the festival – a celebration of Hollywood today where icons and emerging artists bring audiences together to experience global cinema in the movie capital of the world.  The North American Premiere Gala of Disney's SAVING MR. BANKS will open the festival on Thursday, November 7.  The World Premiere Opening Weekend Gala of Sony Picture Classics' FOXCATCHER on Friday, November 8 will launch a slate of independent and auteur films that will unspool over the course of the festival.  Varda will also be presenting a program of films that have inspired her work.
"Our line-up of programming, from opening to closing, reflects what Hollywood is today:  a broad spectrum of stories from studio and independent filmmakers, and having Agnès Varda as Guest Artistic Director was a conscious decision to recognize the global influence of an icon of the French New Wave," said Festival Director Jacqueline Lyanga.  "The blending of studio, independent, foreign and auteur films and the artists who made them is the embodiment of AFI FEST."
About Agnès VardaAgnès Varda is often called both the mother and the grandmother of the French New Wave movement.  Trained as an artist yet without any formal cinematic training, she created her film production company Ciné-Tamaris in 1954 to write and direct her first feature film, LA POINTE COURTE, which is often considered the unofficial first New Wave film.  After releasing several documentaries, she released the influential nouvelle vague film CLÉO FROM 5 TO 7 (CLÉO DE 5 À 7) in 1962 that brought her much acclaim.  Over the years, Varda continued to be a force in art cinema, directing over 30 films and receiving many accolades, including the César Award for best documentary for THE BEACHES OF AGNÈS (LES PLAGES D'AGNÈS) and the Golden Lion for VAGABOND (SANS TOIT NI LOI).  In 2003, Varda went back to her artistic roots and has been focusing on the visual arts, including installations, videos and photography.  In 2013 she became a member of the Academy of Motion Picture Arts and Sciences. 
Film Selections by Agnès Varda Announced
PICKPOCKET (1959)Directed by Robert Bresson 
A WOMAN UNDER THE INFLUENCE (1974)Directed by John Cassavetes
THE MARRIAGE OF MARIA BRAUN (1979) Directed by Rainer Werner Fassbinder
AFTER HOURS (1985)Directed by Martin Scorsese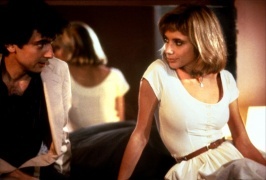 ---
In addition, the festival will be screening a selection of Varda's films, including restored versions of CLEO FROM 5 TO 7 (CLÉO DE 5 À 7) and DOCUMENTEUR. 
More information on AFI FEST 2013, venues, and screenings is available at AFI.com/AFIFEST.
For the full press release on Agnès Varda at AFI FEST 2013, please click here.