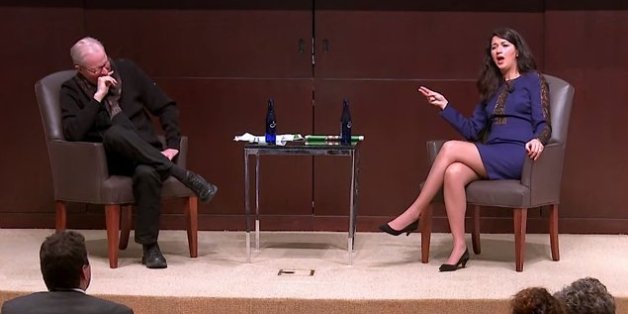 February 26, 2015 | 1 hour 30 mins | University of Chicago
On the 7th of January 2015, the Paris offices of the satirical newspaper Charlie Hebdo were the victim of a terrorist attack carried out by men who identified themselves as belonging to a branch of Al Qaeda. Twelve people were killed and many others were injured. The attack was believed to be a violent reaction by Islamic fundamentalists in response to Charlie Hebdo's publications of cartoons depicting the Muslim Prophet Muhammad. Reactions to the events varied throughout the world, sparking debates about blasphemy, censorship, and freedom of expression.
These themes and more are explored in this discussion between Robert Morissey, Benjamin Franklin professor of French literature and executive director of the France Chicago Center, and Zineb El Rhazoui, human rights activist and journalist for Charlie Hebdo. The French concept of "laïcité", secularism, and the history of the Charlie Hebdo publication are also discussed. A moderated Q&A discussion with the audience follows the talk.
This program made possible with the support of Student Government-University of Chicago, University of Chicago Law School, and UChicago French Club and part of Marianne Midwest Series organized by the Cultural Services at the Consulate General of France in Chicago, Alliance Française in Chicago, and France Chicago Center at the University of Chicago.
BROADCASTED LIVE IN 3 MIDWEST CITIES: Alliance Française of Milwaukee, Alliance Française of Kansas City and Alliance Française of Minneapolis.