If you are a fan of jazz, contemporary, and classical music or just a curious listener ready to explore new albums, you have come to the right place! Below, you can discover a small selection of exciting French albums in these genres. 
Jazz: 
Faune by Raphaël Pannier
Faune is drummer Raphaël Pannier's first album. Reflecting the influences of his dual Franco-American culture, Faune mixes classical pieces with the creativity of jazz. He is joined by exceptional musicians such as French bass player François Moutin, and master saxophonist Miguel Zenón (also the artistic director of the album), as well as pianists Aaron Goldberg and Giorgi Mikadze. Raphaël Pannier is a 2020 Jazz & New Music grantee, a program of the FACE Foundation & the Cultural Services of the French Embassy.
Dancing in your Head(s) by The Orchestre National de Jazz
The first musical creation by the Orchestre National de Jazz under the direction of Frédéric Maurin is a tribute to American saxophonist Ornette Coleman. Dancing in our Heads(s), which is carried by an electronic orchestra, revisits several pieces from different creative periods in Colman's career. 
Abrazo by Vincent Peirani & Emile Parisien
Accordionist Vincent Peirani, and saxophonist Emile Parisien, who together form the duo Peirani Parisien return with their second album Abrazo. This newest project is a meditation on the rhythms of traditional tango and the culture that surrounds it. In elegant harmonies, the saxophone and the accordion combine the sonorities of tango and baroque music. Over the course of the 10 songs in the album, the two instruments, beautiful in their own right, become almost magical as their voices intertwine. 
Classical & Contemporary Music:
30 Estudios Sencillos: Thibault Cauvin plays Léo Brouwer
Thibaut Cauvin returns with a surprise album alongside Cuban guitarist and conductor Léo Brouwer. The new pieces that make up this album were realized by the composer as a tribute to the French intellectuals Jean-Paul Sartre, Claude Lévi-Strauss, and Jacques Derrida.
 Airlines: Alexandre Desplat, Emmanuel Pahud, Orchestre National de France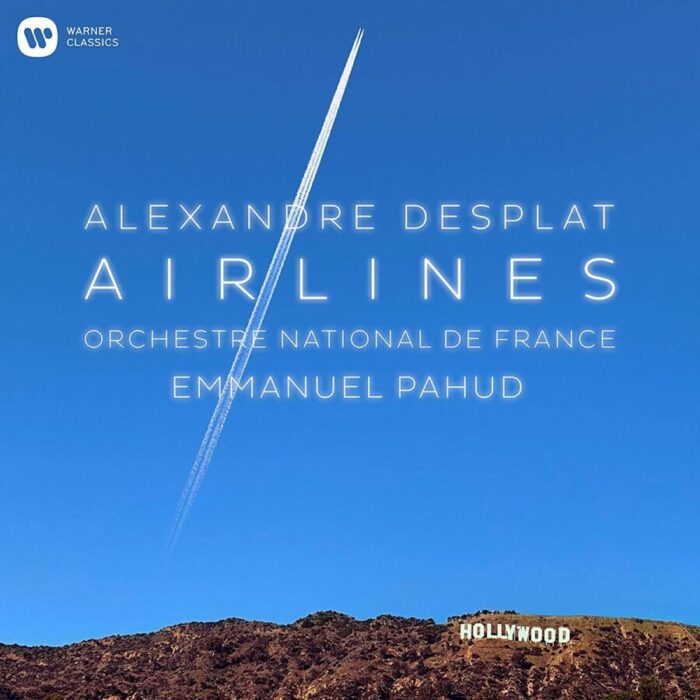 Airlines, is a new project from the famous French composer Alexandre Desplat, who composed the soundtracks of several well-known films such as The Shape of Water and The Grand Budapest Hotel. This newest endeavor takes the audience on a trip between Paris and Hollywood, with an exciting mix of music composed for flute and orchestra. On the album, the flutist Emmanuel Pahud is accompanied by the French National Orchestra, conducted by Desplat himself. The release of Airlines comes soon after Desplat's nomination for yet another Oscar, this time for the soundtrack of Little Women, directed by Greta Gerwig, and includes the world premieres of several pieces such as Pelléas and Mélisande.
De l'espace trouver la fin et le milieu: Dan Barrett plays Dominique Lemaître
The New Focus Recordings label delivers American cellist Dan Barrett's newest project, highlighting the work of French composer Dominique Lemaitre. This will be the first time an American company has recorded anything focused on Lemaitre's music. The work of Dominique Lemaître, a fan of Claude Debussy's music, is full of inventiveness, sound, and feeling. Also inspired by composers such as Morton Feldman and Giacinto Scelsi, his work is characterized by singular sound sequences and adapts to quartets as well as to ensembles or orchestras.